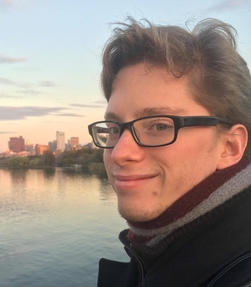 Bio
I grew up outside Philadelphia, and studied physics and biophysics at UPenn during undergrad. After that I came to MIT to study neuroscience in the Brain and Cognitive Sciences Department.
My research in the Jazayeri lab, a part of the McGovern Institute for Brain Research, focuses on understanding cognitive processes through the emergent dynamics of recurrent neural networks.
Other interests include running, music, travel, and learning Chinese. I'm also involved with the MIT Science Policy Initiative.
CV
Here's a link to my CV, last updated 2/2/19.
Publications
Check out my Google scholar page.
Contact
If you'd like to reach out, my email is epollock (at) mit (dot) edu